Regular price
Sale price
$44.99 USD
Unit price
per
Sale
Sold out
Share
View full details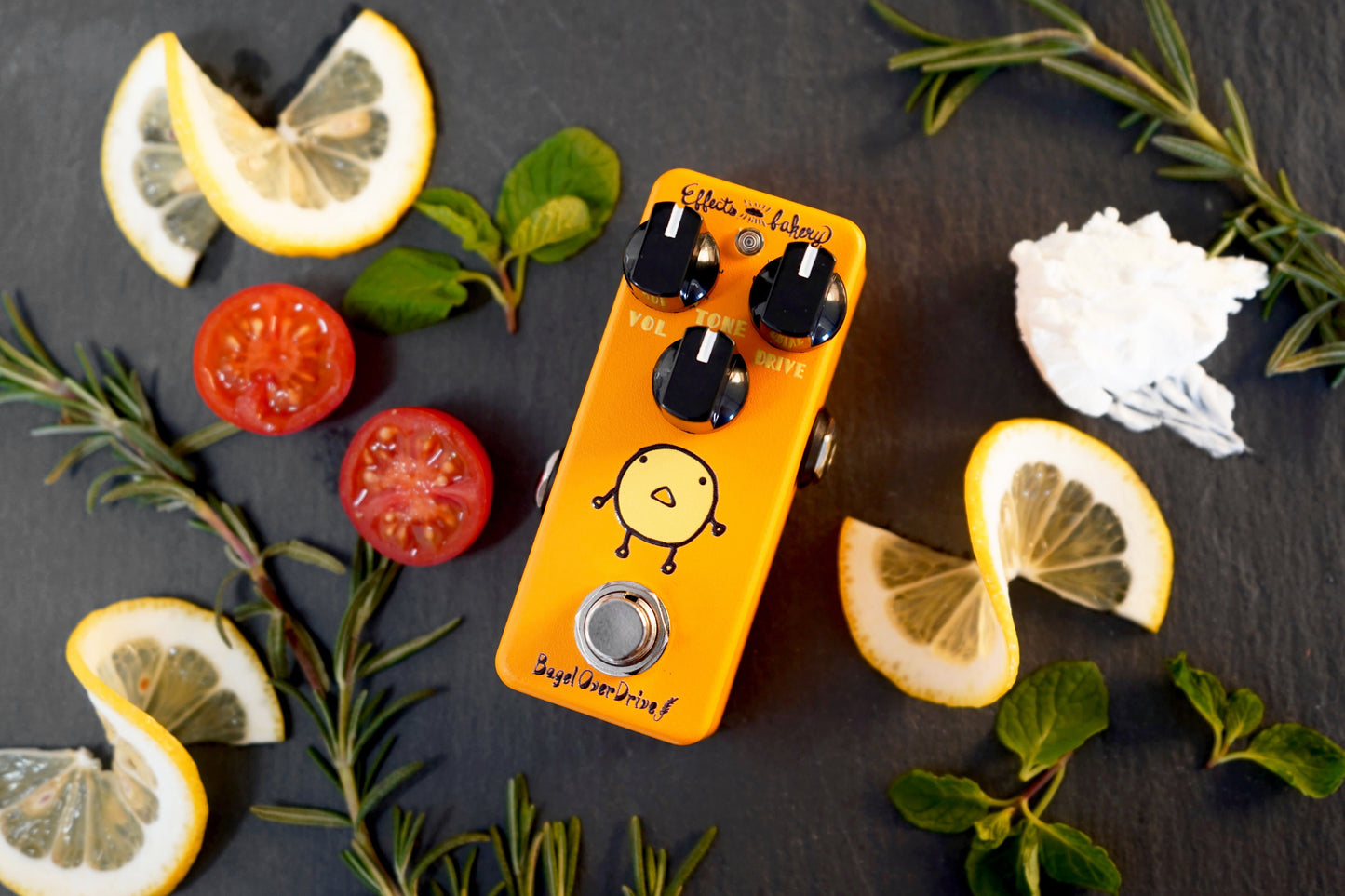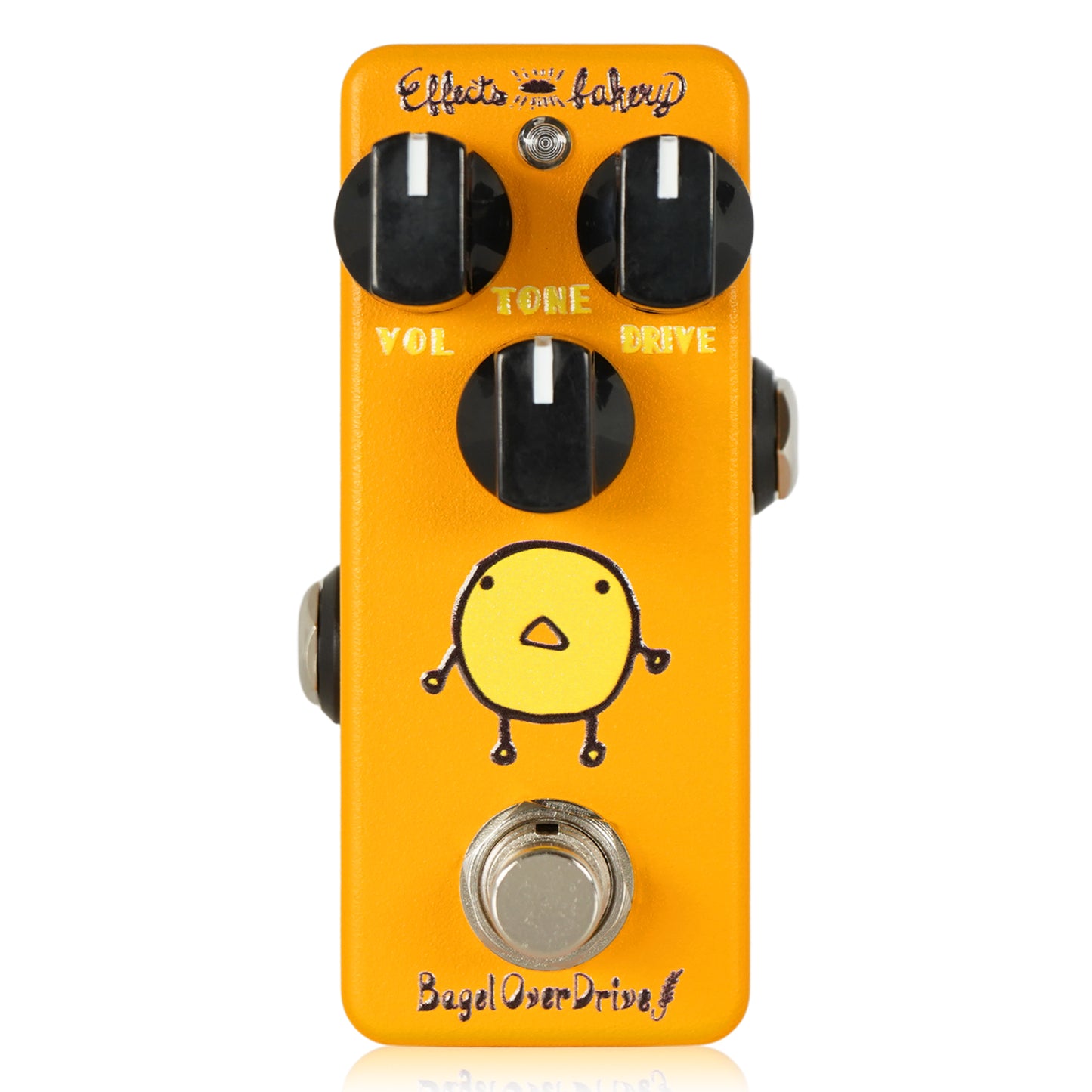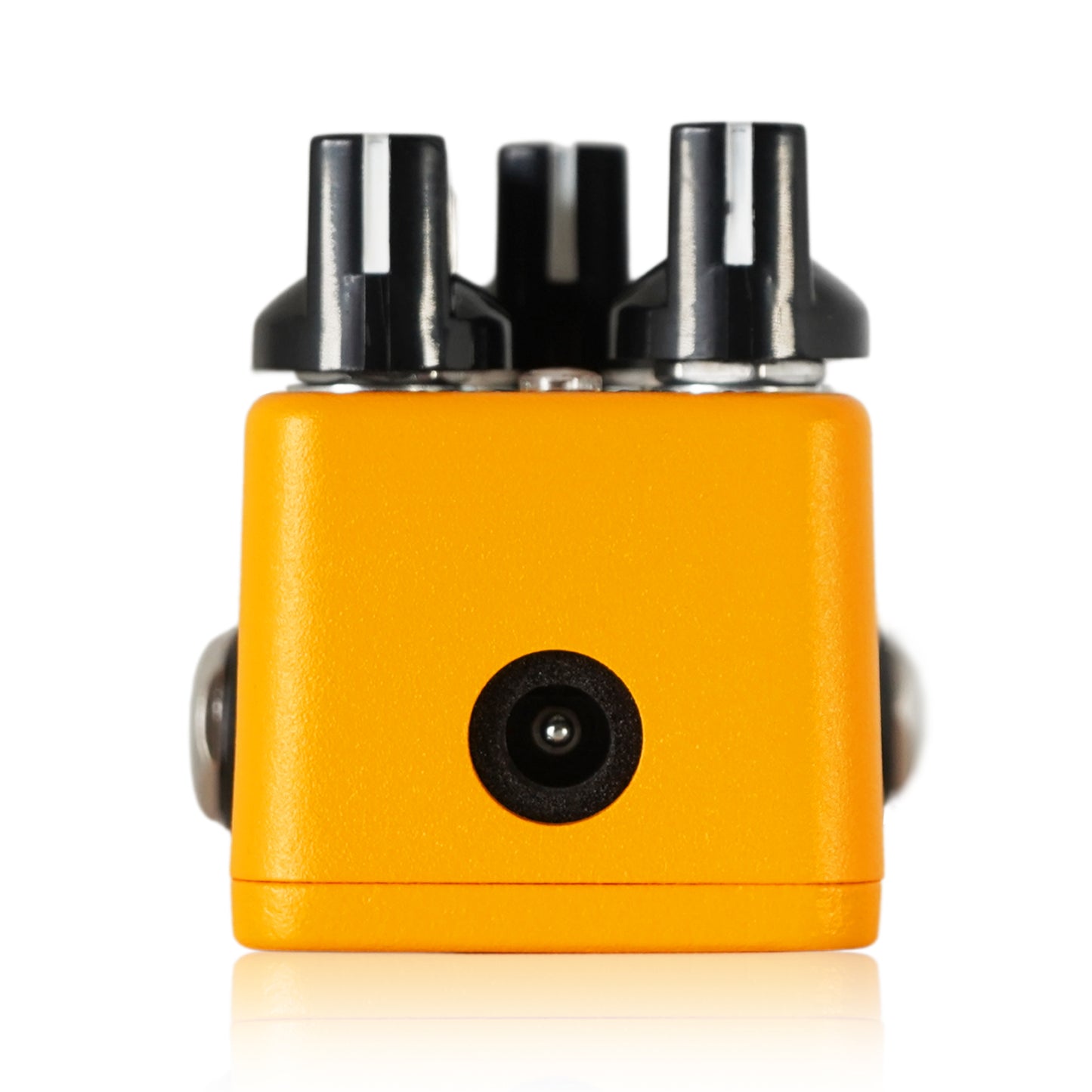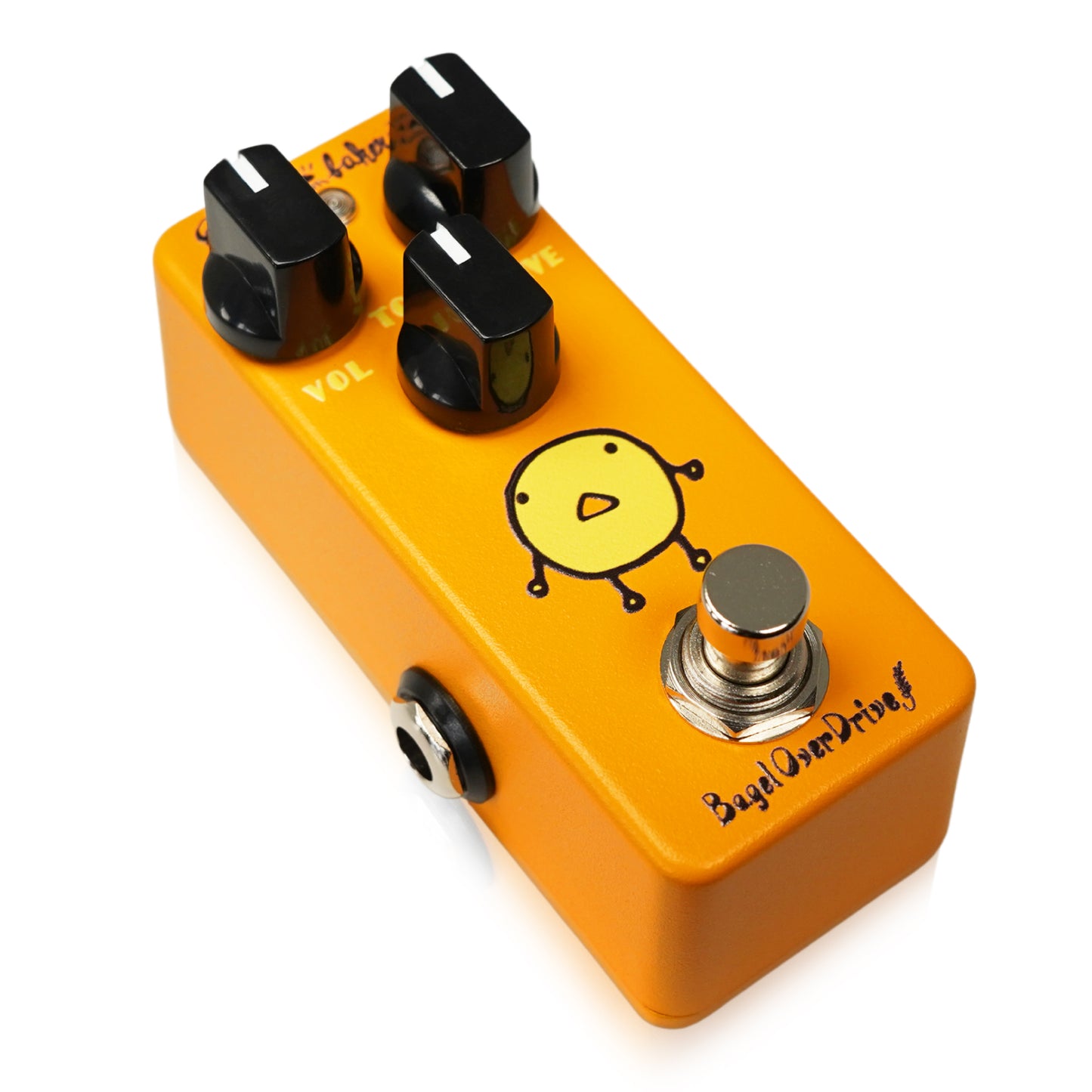 Nearly every guitar player will want or need an overdrive pedal at some point in their playing. Effects Bakery knows a great overdrive pedal is a staple of any pedalboard, and our Bagel Overdrive brings that well-known overdrive sound with a sweet price, while still containing all the high-quality ingredients like our construction, components, and tone! And as with all our tasty pedals, the Bagel Overdrive is in the industry standard "mini-pedal" size – but we still use full-size knobs for easy use and readability onstage.

Whenever you want rich sounding lead lines, a light edgy sound for rhythm guitar, or a crying bluesy tone the EB Bagel Overdrive is your new best friend.
This distortion pedal is baked with long sustain, clean and upfront sound, and can be used with either a clean amp or a high gain amp.
If you lower the gain on the Bagel Overdrive, it is possible to help control the dynamics and play complex chords and parts distinctly. This is not your dad's old green screaming pedal - the Bagel Overdrive can tonally range widely with a flatter response and more articulation.

Grab yourself a toasty Bagel and get baked with Effects Bakery Bagel Overdrive.
Size: 47 W x 94 D x 50 H mm (including projections)
Weight: 149g