Regular price
Sale price
$49.99 USD
Unit price
per
Sale
Sold out
Share
View full details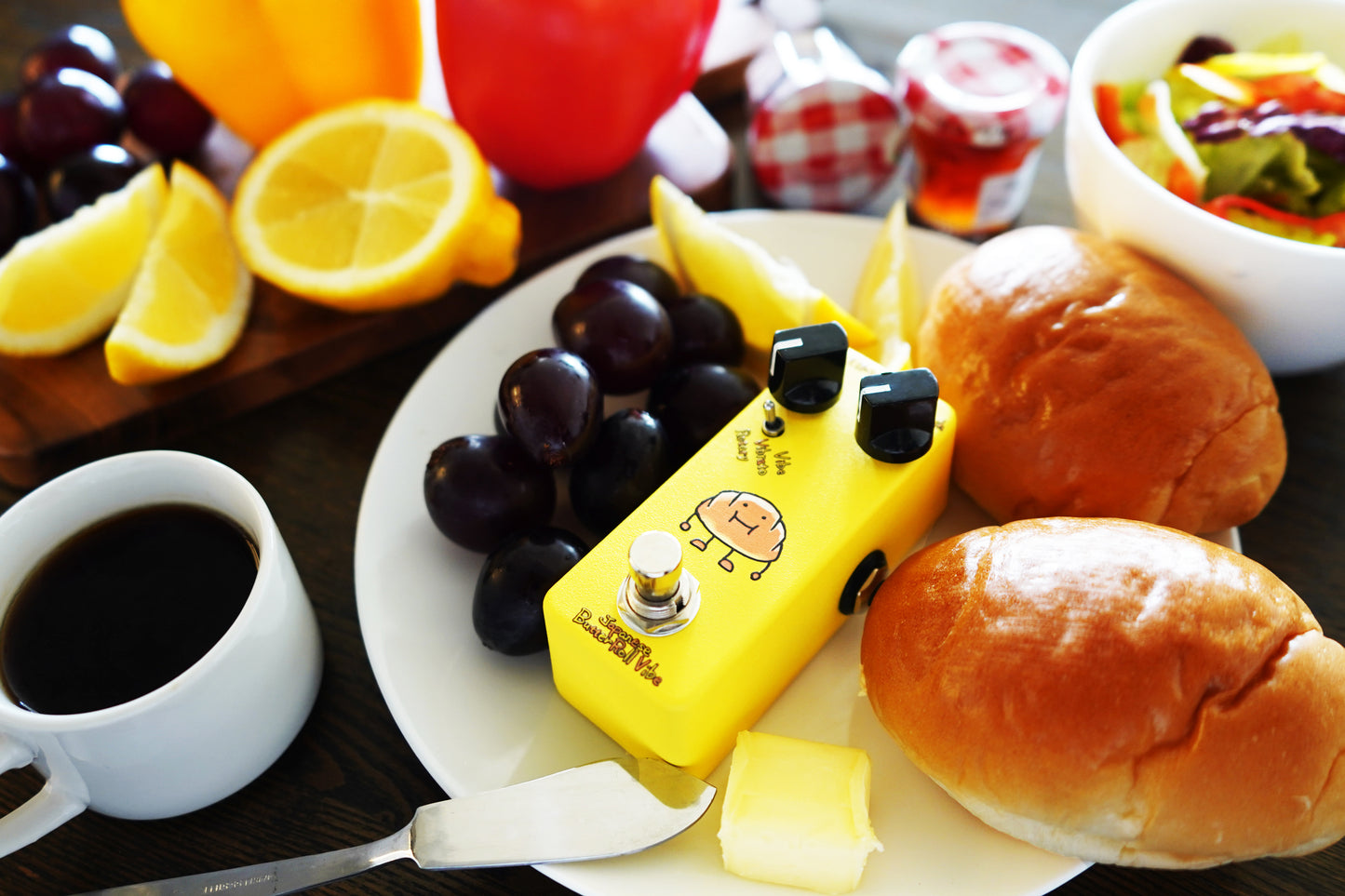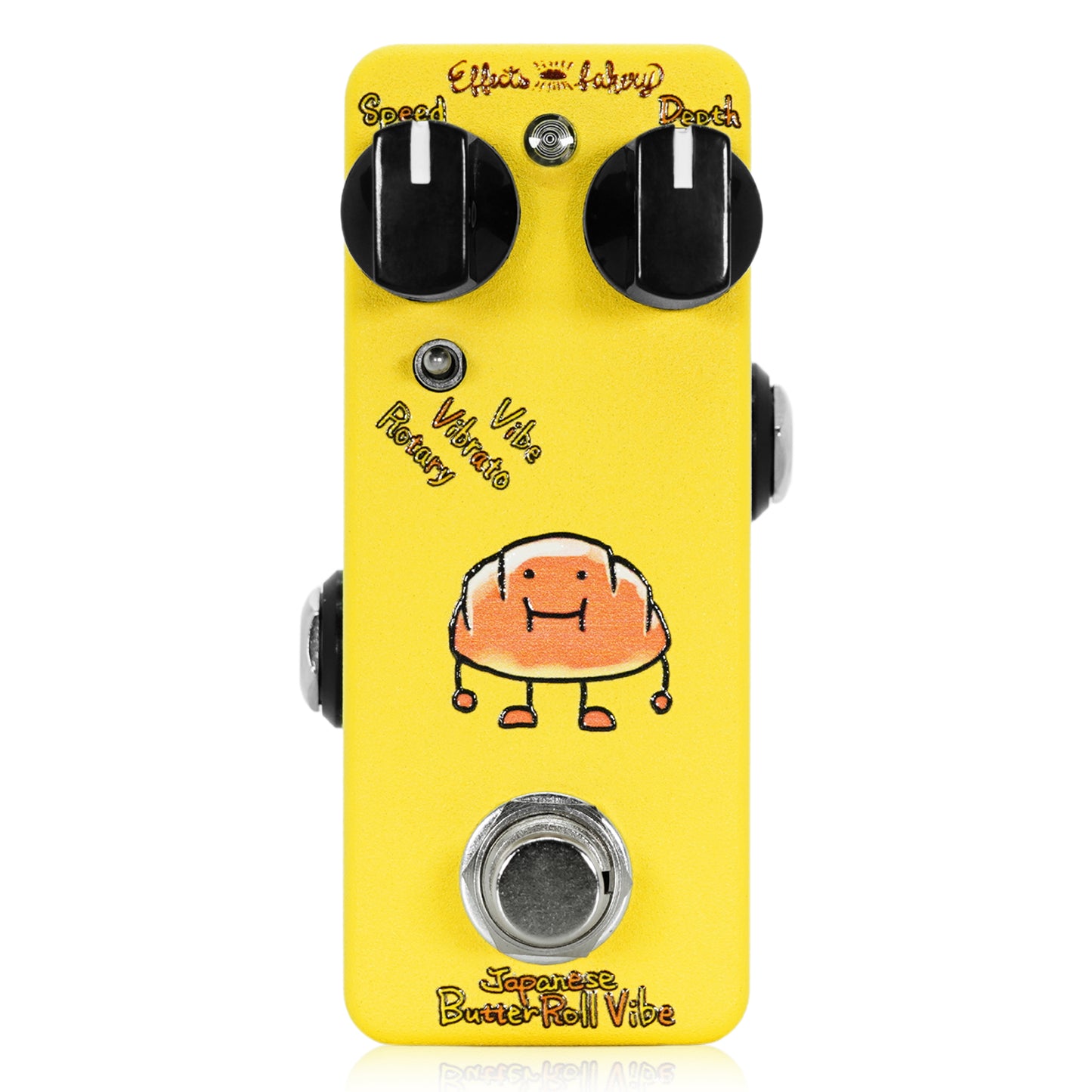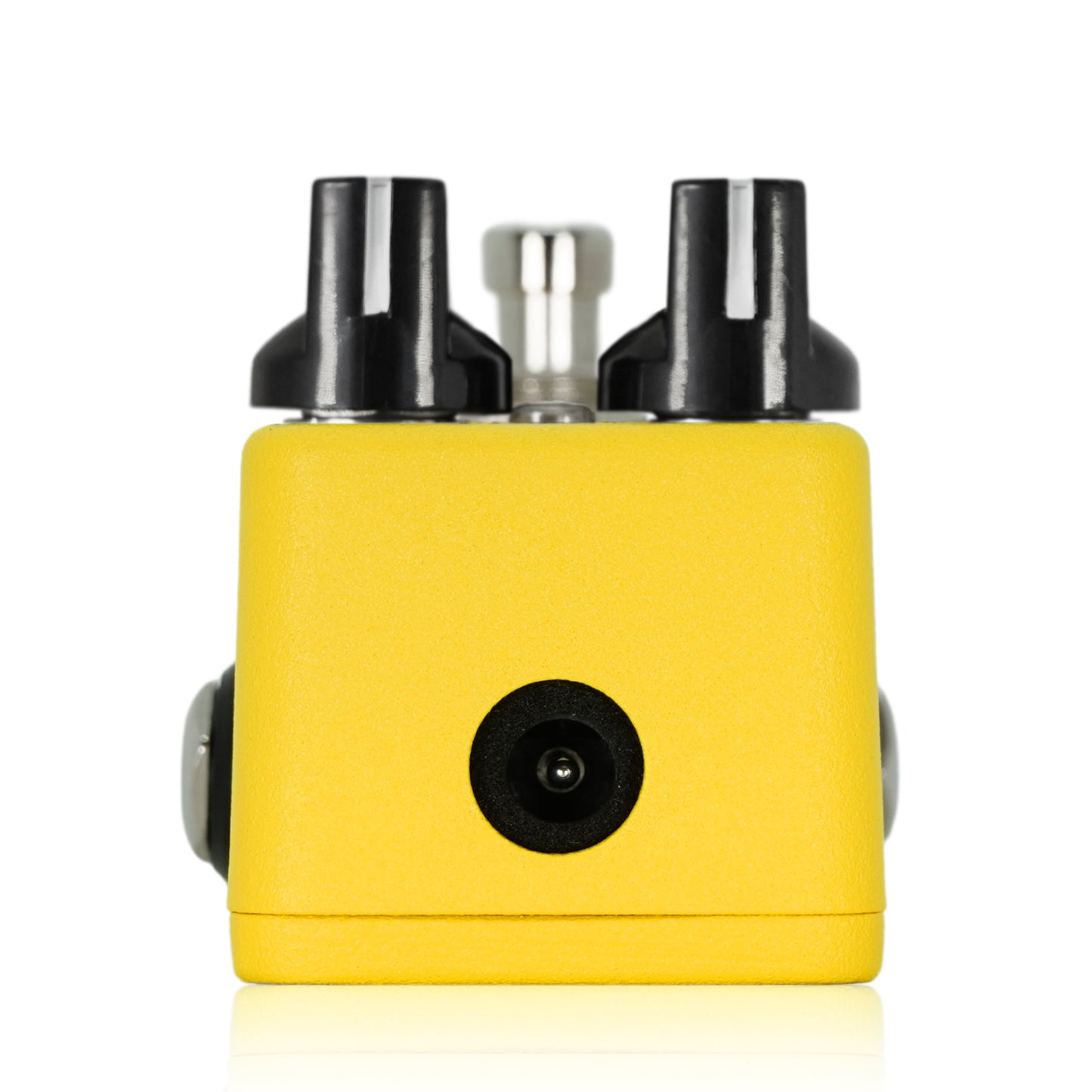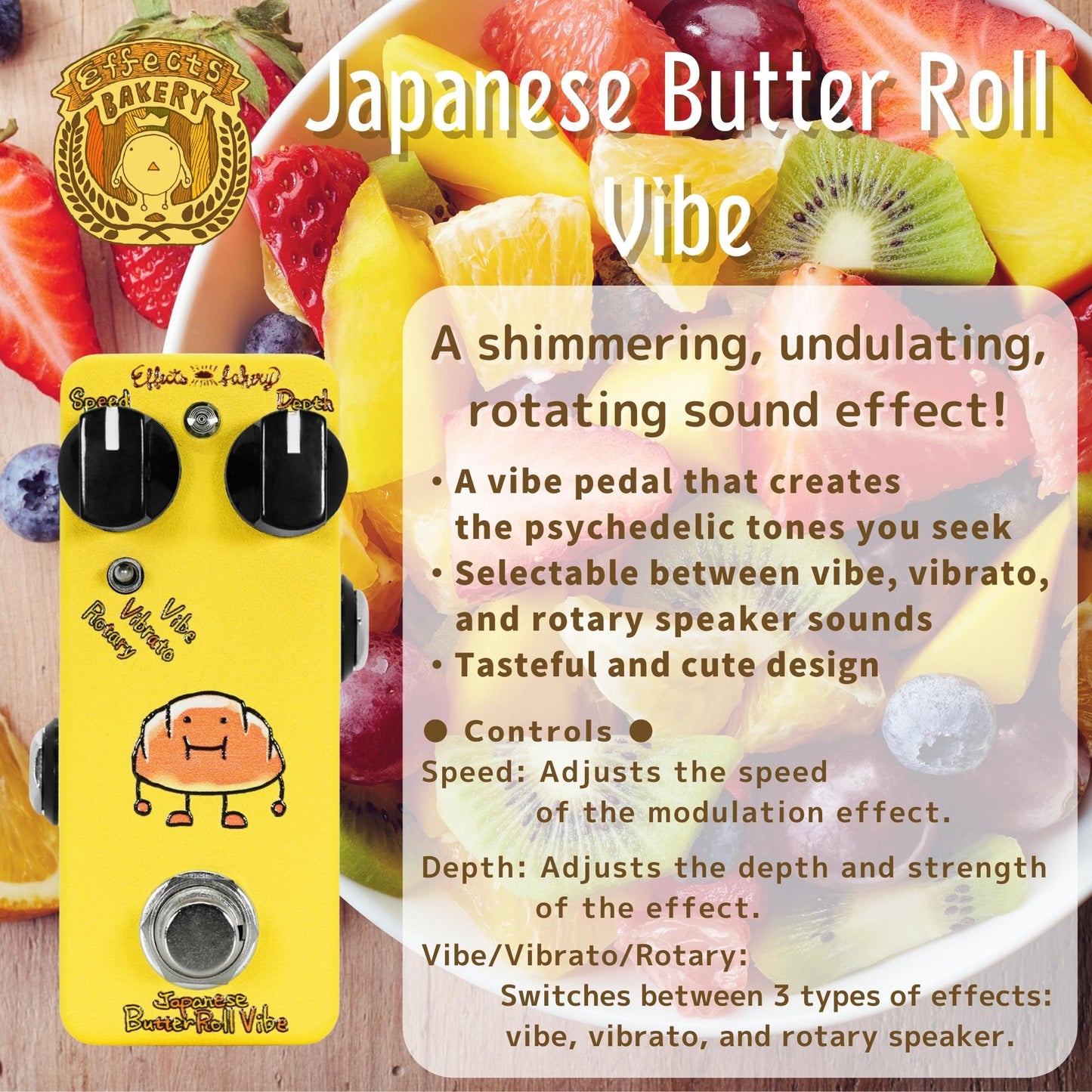 Back in the late 1960s, a unique sound was born in Japan. Designed to emulate the amazing sounding (and VERY heavy) Leslie-style rotating speaker cabinets, the psychedelic "vibe" sound was born and found a home with all sorts of rock guitarists. Leslie-style cabinets have separate low and high frequency spinning speakers to give the sound a three-dimensional sound. Your tone will twist and undulate like those spinning speakers with the Japanese Butter Roll Vibe.

We have given you three flavors of this famous sound:
Vibe is the original style sound of the late 60s pedals, with the throbbing sound made famous.
Vibrato gives you the sound of a more pitch-shifted style sound, sounds great slow.
Rotary is designed to be closer to the sound of the original rotary speaker cabinets.

Add a fuzz pedal to the mix to really get some of those vintage tones as well as new modern sounds. Like all Effects Bakery effects, our controls are designed to go a bit further than other pedals, so you can create extreme sounds as well as mellow classics.

The Japanese Butter Roll Vibe gives you the sounds of the past as well as the future, with the solid construction and cool graphics like the rest of our tasty selections!
●Controls
Speed: Adjusts the speed of the modulation effect.
Depth: Adjusts the depth of the effect and the strength of the effect.
Vibe/Vibrato/Rotary: Vibe, vibrato, rotary speaker mode switch.

The Japanese Butter Roll Vibe uses a standard center-negative DC9V adapter and cannot use batteries.
●Specs
Current consumption: 17.5mA
Input Impedance: 470K
Output Impedance: 1K
Size: 47 W x 94 D x 50 H mm (including projections)
Weight: 144g